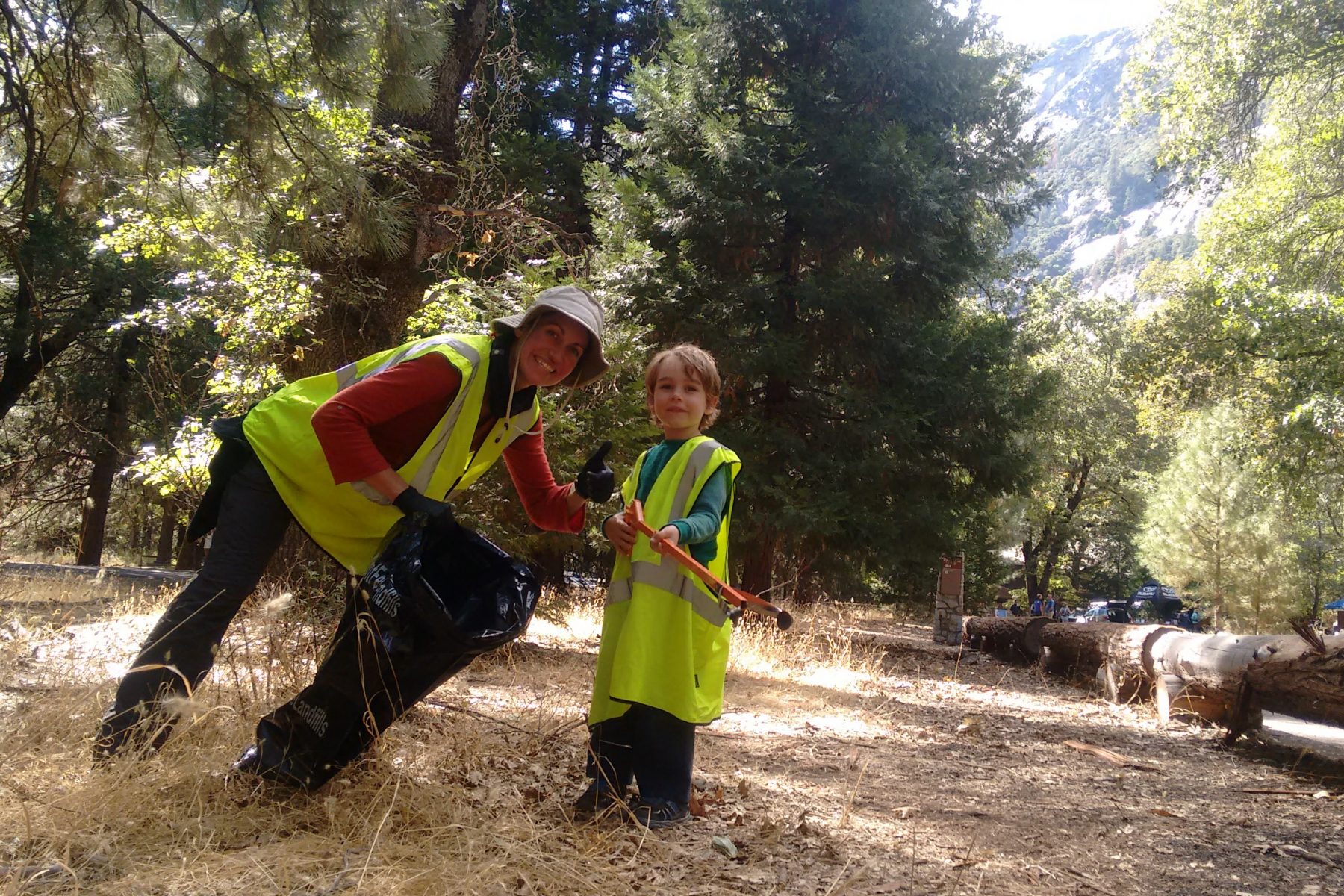 Posted on September 24, 2016
The Yosemite Climbing Association puts on a yearly event to clean up the park. We went to help pick up rubbish, and had a great time.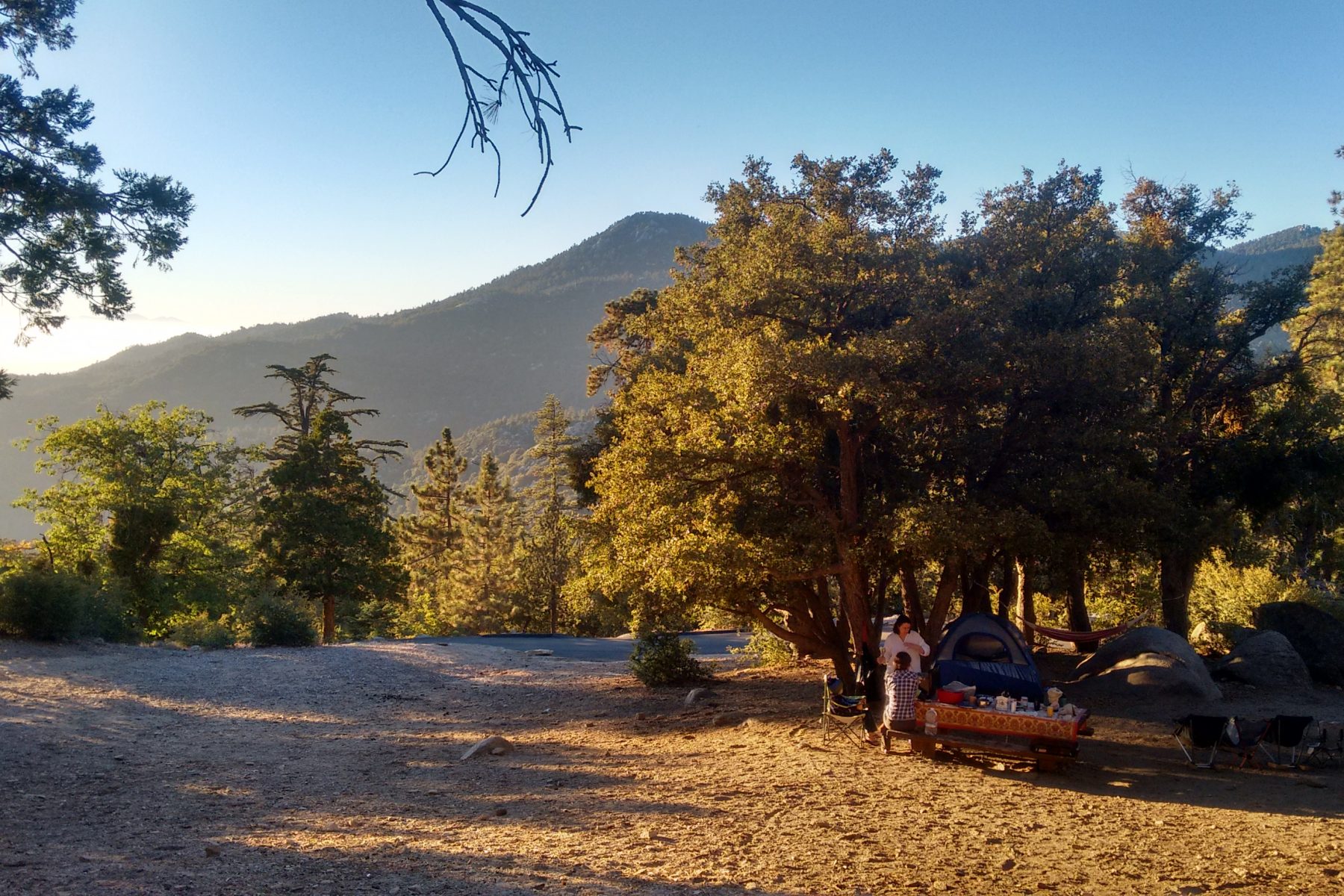 Posted on September 4, 2016
We went on a camping trip to Idyllwild with our friends Joel, Amy and Meret. It was a blast! Read More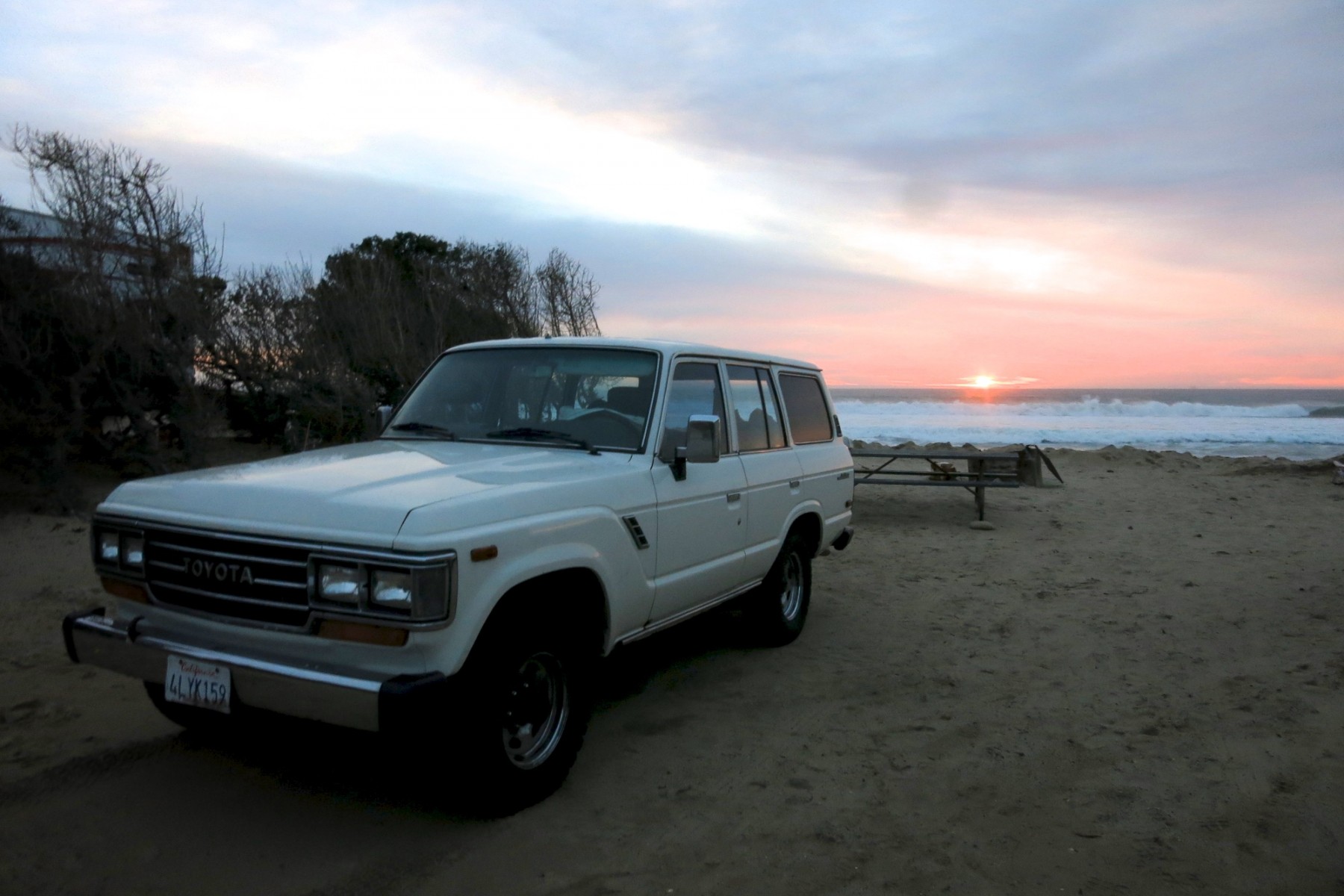 Posted on February 1, 2016
We've been following SpaceX from home, watching their launches and landing attempts live whenever possible on the computer. They're normally launched from Cape Canaveral in Florida, so when we heard that the launch of the Jason-3, a NASA / NOAA satellite, would take place from Vandenberg Air Force Base here in California we decided to go check it out. Read More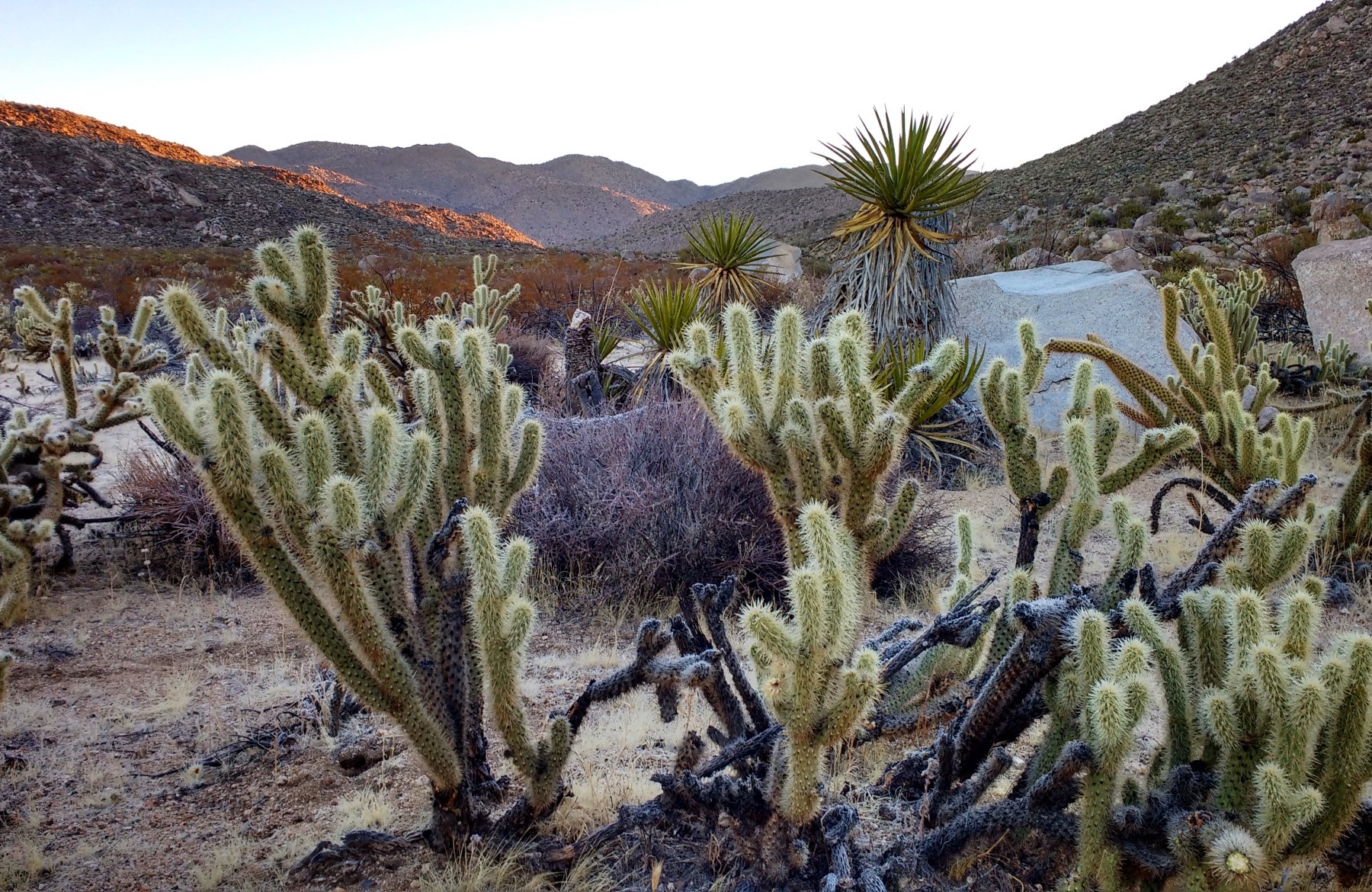 Posted on December 10, 2015
We joined a convoy of Vanagons and Westys (80's VW buses) the day after Thanksgiving and headed out to the desert. It was a really cold night, dropping to 27 degrees F. But, we had a wonderful Thanksgiving meal with all the fixins!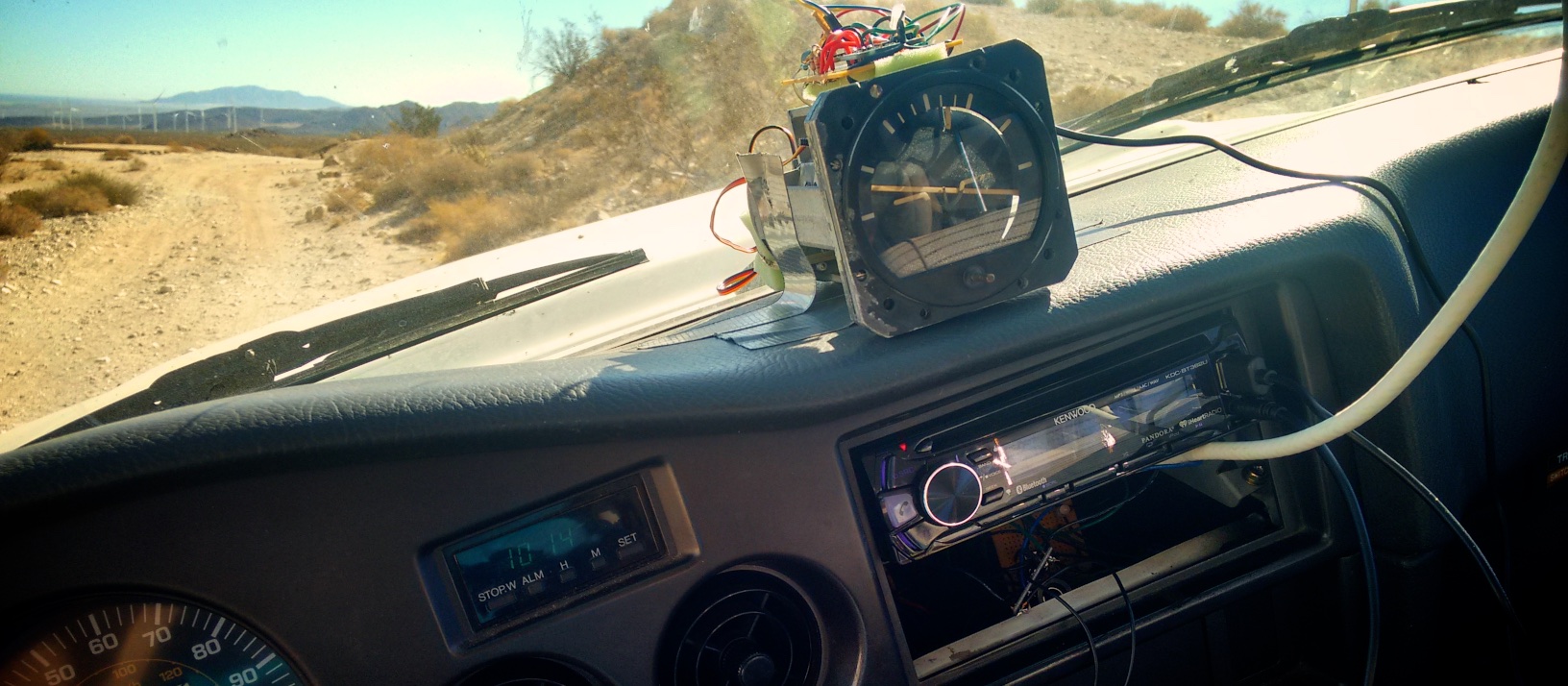 Posted on December 4, 2015
When you're off-road it's a good idea not to flip your car over. Apparently it's a commonly held rule-of-thumb that when the car is more than 30 degrees tilted around the 'roll' axis, a rollover is imminent (or has already happened).  Read More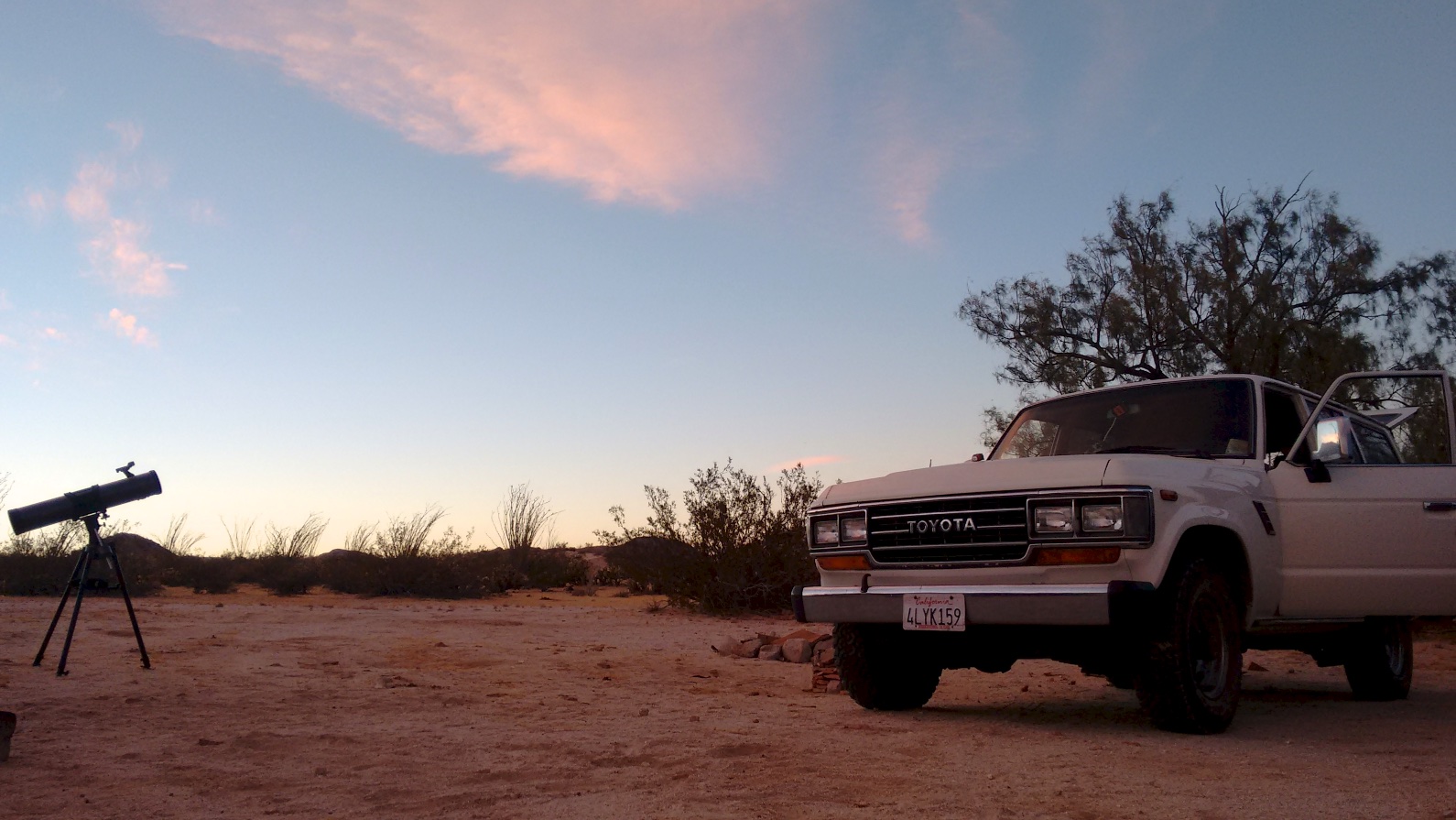 Posted on December 3, 2015
We headed out for another quick camping trip with our off-road buds. Back to the desert, this time to the ruins of an old railway station somewhere near Ocitillo. Read More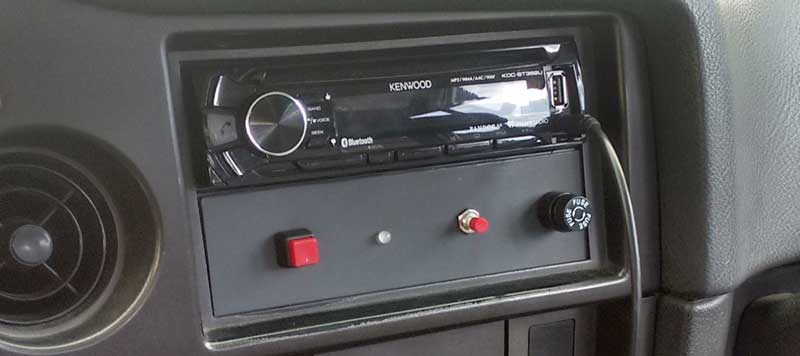 Posted on November 25, 2015
In the USA, there's a service provided by NOAA called Weather Radio. It is a continuous, automated voice reading weather conditions and forecasts. It sounds like this: Weather Radio Sample (from Wikipedia). In the event of weather alerts or emergencies, a special data signal is sent out which can be used to trigger alarms or other functions. Read More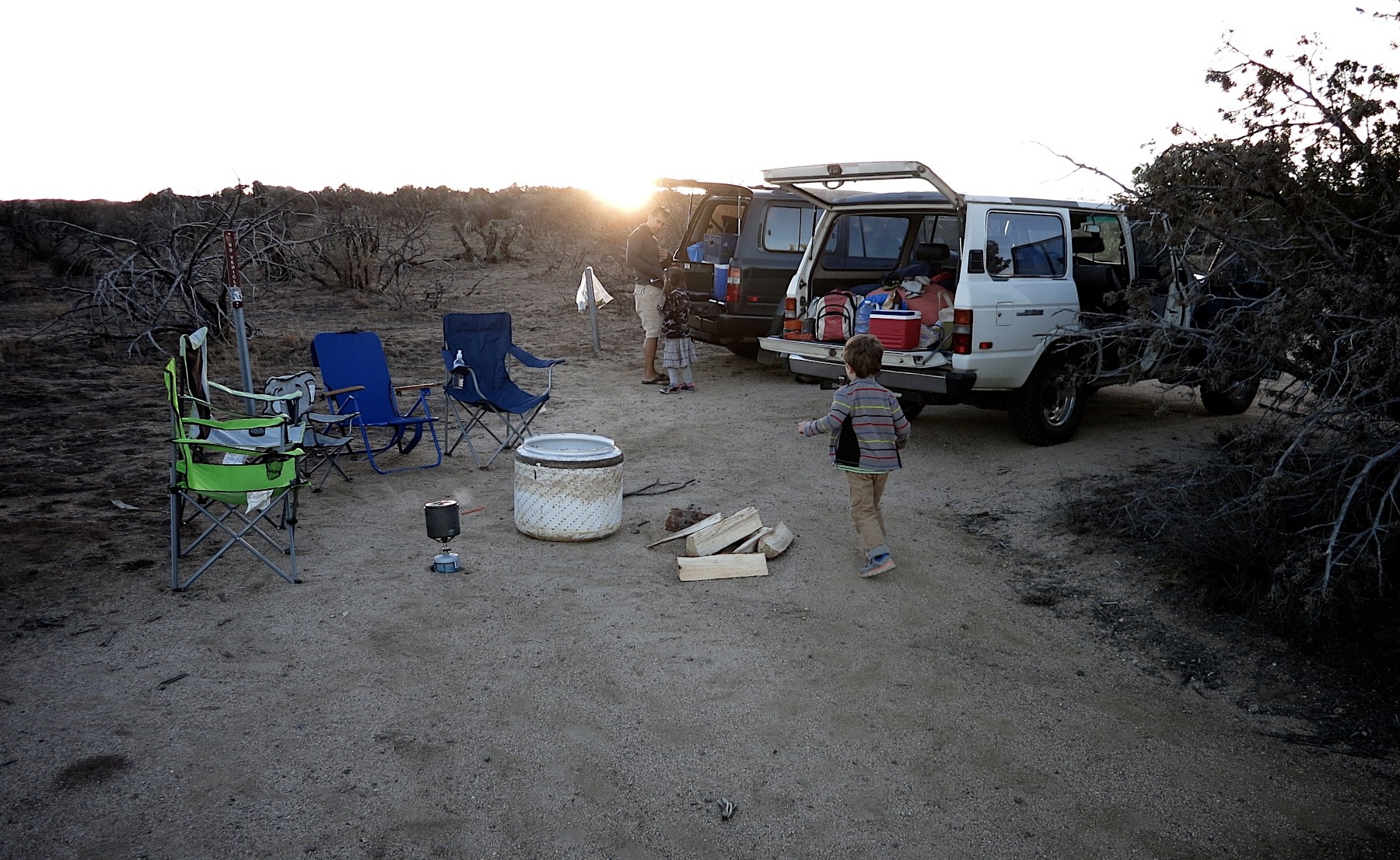 Posted on November 10, 2015
When the Land Cruiser first arrived home it wouldn't switch in and out of 4WD, and it had failed its smog check due to a high idle and non-spec catalytic converter. We changed the 4WD vacuum solenoid valve with a random part from a 2WD pickup (cut to fit) and that problem was solved. Thanks to the ih8mud.com forum for the suggestion to use the alternate part, which saved us around $200. We had the cat replaced by Warner's Muffler who did a great job. Read More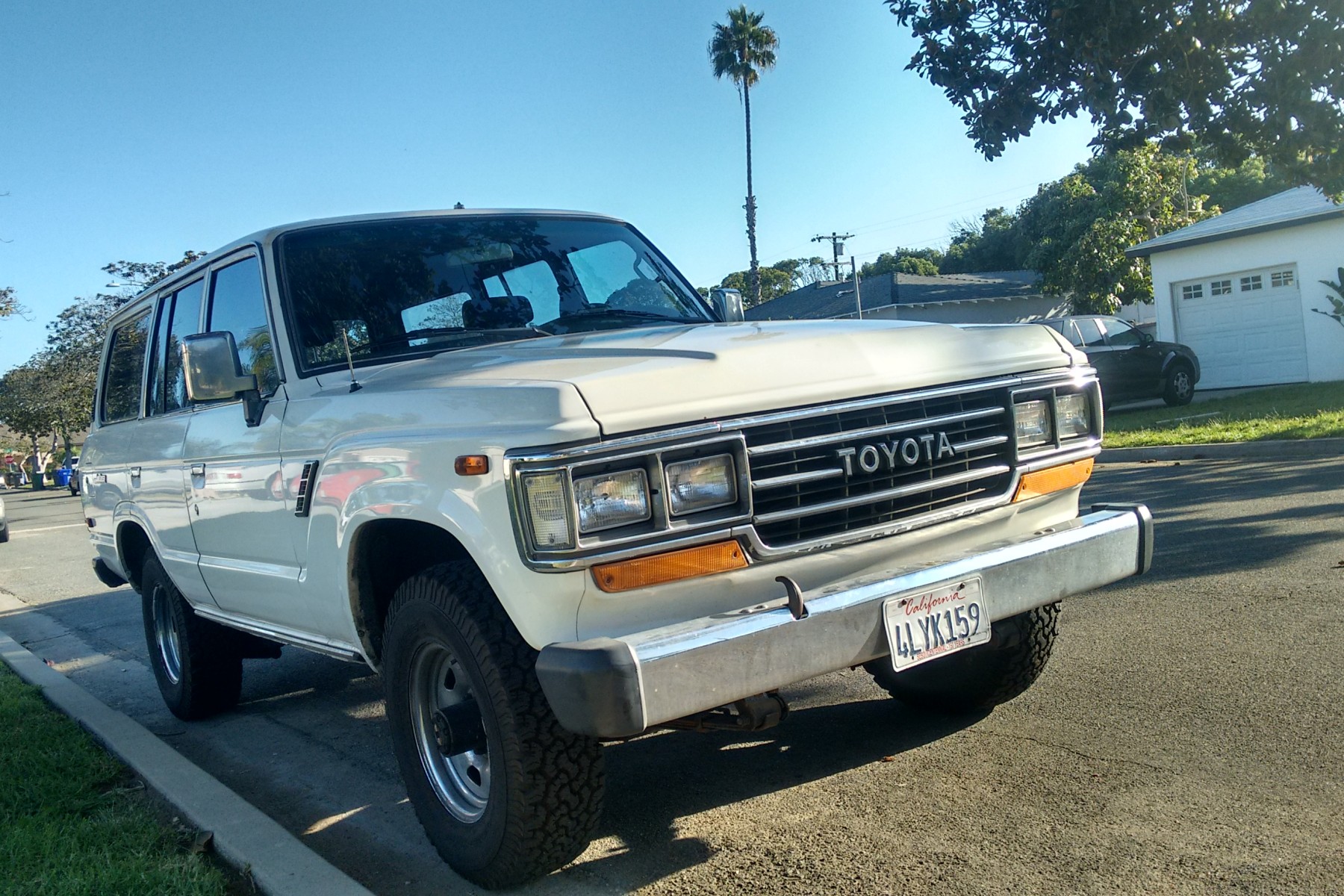 Posted on October 8, 2015
On my John Muir Trail trip we were treated to some off-roading in a cool mid 80's Toyota Land Cruiser. It was all rickety and falling to pieces, and a notable experience of the hike. Read More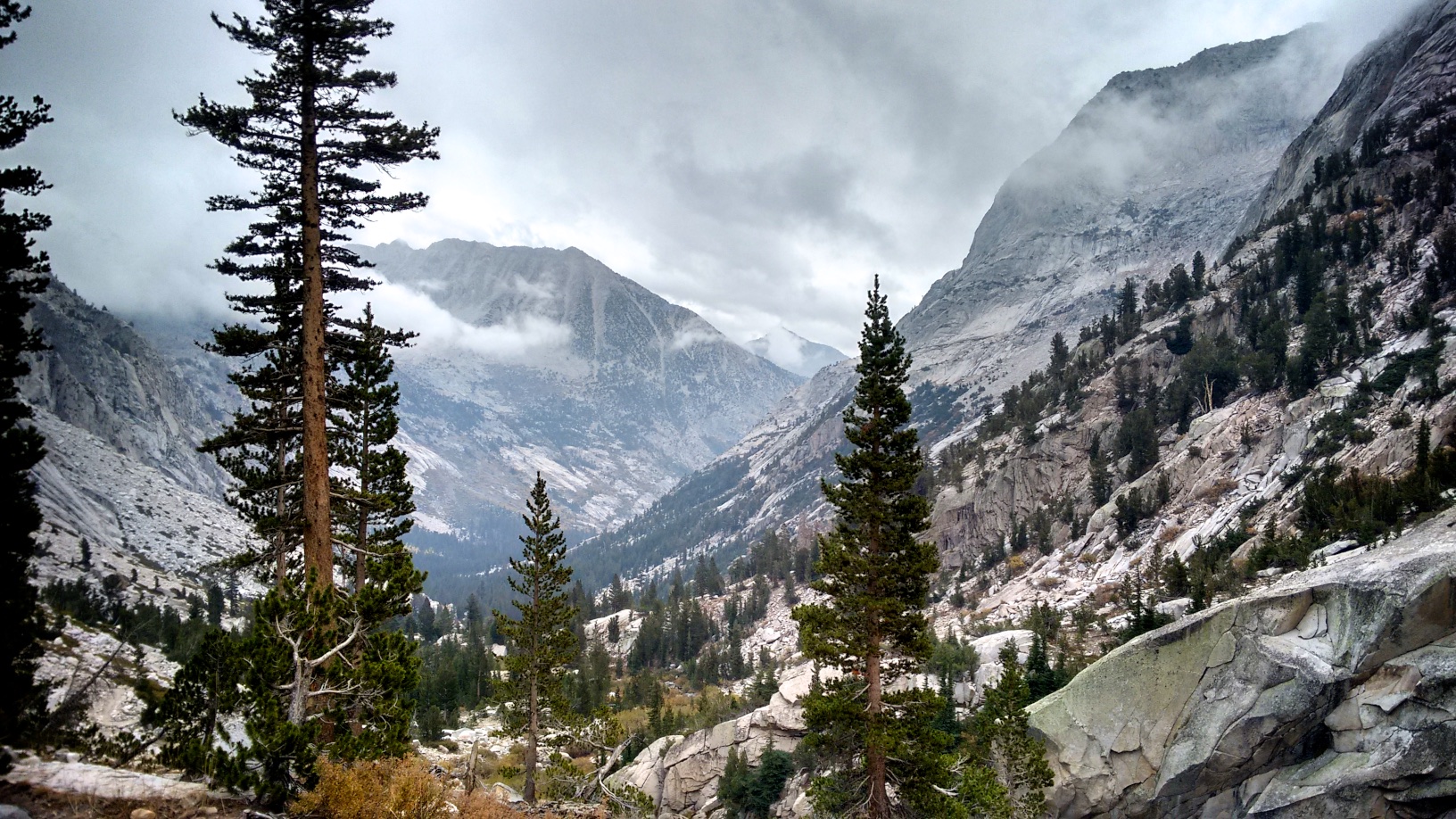 Posted on September 24, 2015
Eric picked me up dark and early in a rented yellow Kia Soul and we headed off on our journey to Yosemite to hike the John Muir Trail, roughly 210 miles from Yosemite Valley to Mount Whitney with ultralight gear (see my gear list here). Anticipation and excitement were thick in the air, even though I was finding it difficult to unplug from work at first. We drove to Fresno airport, returned the car and jumped on the YARTS bus from Fresno to Yosemite national park.

Since Eric and I are planning on hitting the John Muir Trail later in the season, I need to be prepared for colder weather. What better than a down quilt? Even though down is high-maintenance (i.e. must be kept dry), it just can't be beat for warmth to weight ratio.  Read More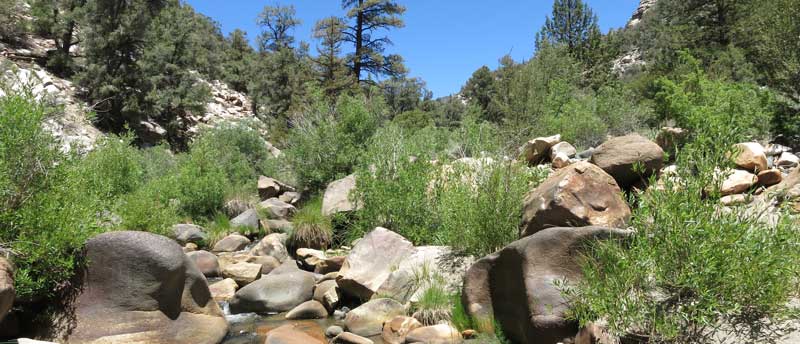 Fatal error: Uncaught Error: Call to undefined function swell_lite_get_pagination_links() in /srv/users/serverpilot/apps/hunterwalkabout/public/wp-content/themes/swell-lite-child/content/loop-blog.php:48 Stack trace: #0 /srv/users/serverpilot/apps/hunterwalkabout/public/wp-includes/template.php(686): require() #1 /srv/users/serverpilot/apps/hunterwalkabout/public/wp-includes/template.php(643): load_template('/srv/users/serv...', false) #2 /srv/users/serverpilot/apps/hunterwalkabout/public/wp-includes/general-template.php(167): locate_template(Array, true, false) #3 /srv/users/serverpilot/apps/hunterwalkabout/public/wp-content/themes/swell-lite/index.php(53): get_template_part('content/loop', 'blog') #4 /srv/users/serverpilot/apps/hunterwalkabout/public/wp-includes/template-loader.php(74): include('/srv/users/serv...') #5 /srv/users/serverpilot/apps/hunterwalkabout/public/wp-blog-header.php(19): require_once('/srv/users/serv...') #6 /srv/users/serverpilot/apps/hunterwalkabout/public/index.php(17): require('/srv/users/serv. in /srv/users/serverpilot/apps/hunterwalkabout/public/wp-content/themes/swell-lite-child/content/loop-blog.php on line 48