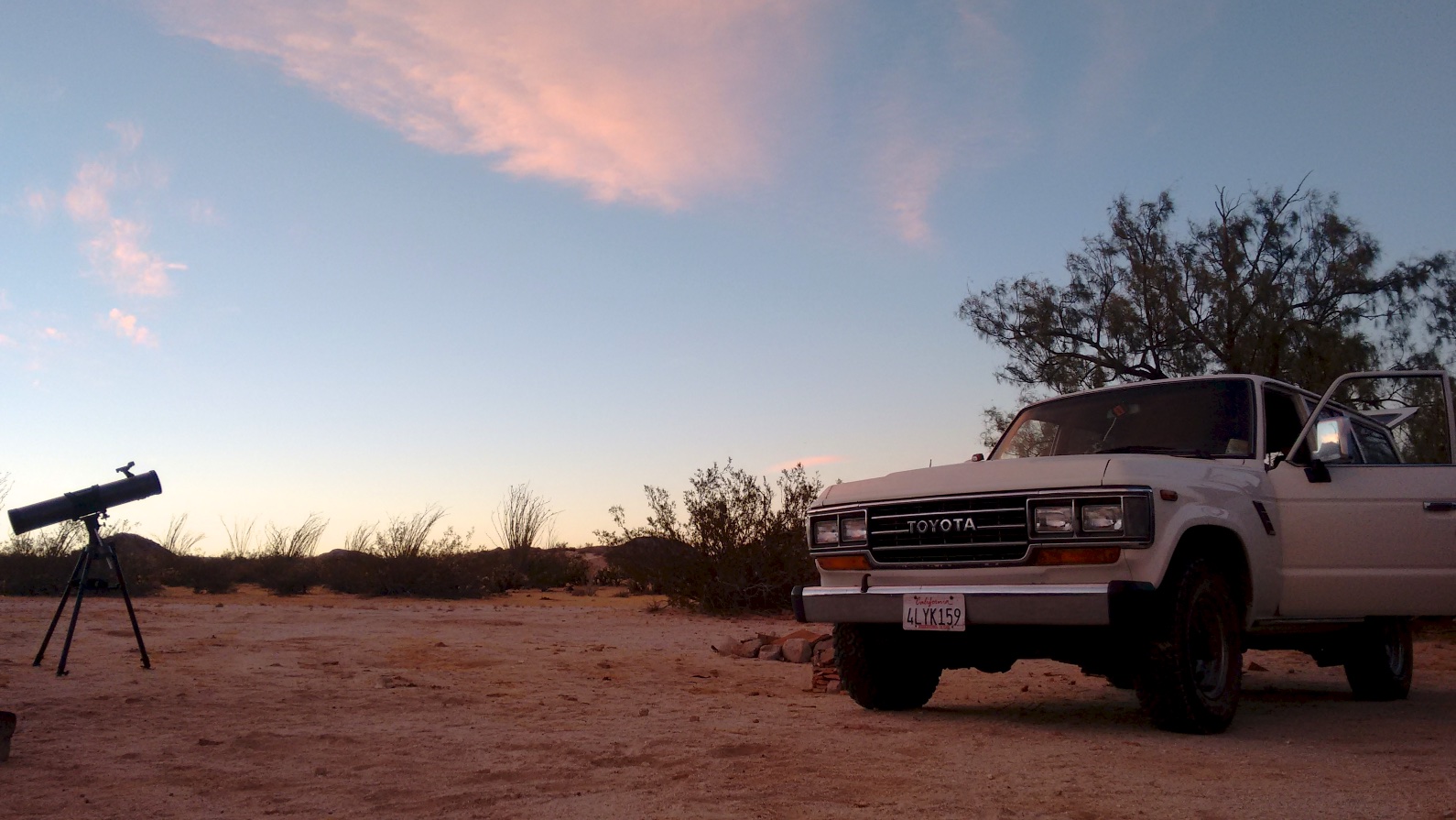 Posted on December 3, 2015
Anza Borrego Abandoned Railway Station
We headed out for another quick camping trip with our off-road buds. Back to the desert, this time to the ruins of an old railway station somewhere near Ocitillo.
We met up at the supermarket in Alpine to pick up some last minute supplies, and away we went, chatting on the VHF as we drove through huge fields of windmills, through dirt roads and even over some railway tracks.
With the telescope set up, I was expecting a night of star gazing, but instead we were captivated and a little freaked out by an ominous green glow that lit up the sky like a UFO. Turns out the Navy had been testing missiles nearby and most Southern Californians and even some Arizonians also were freaked out too. This is roughly what it looked like (from a different perspective). [source]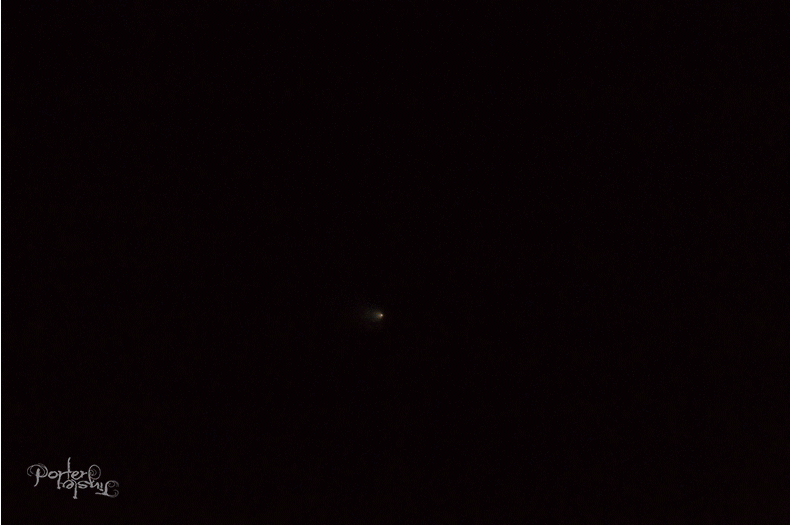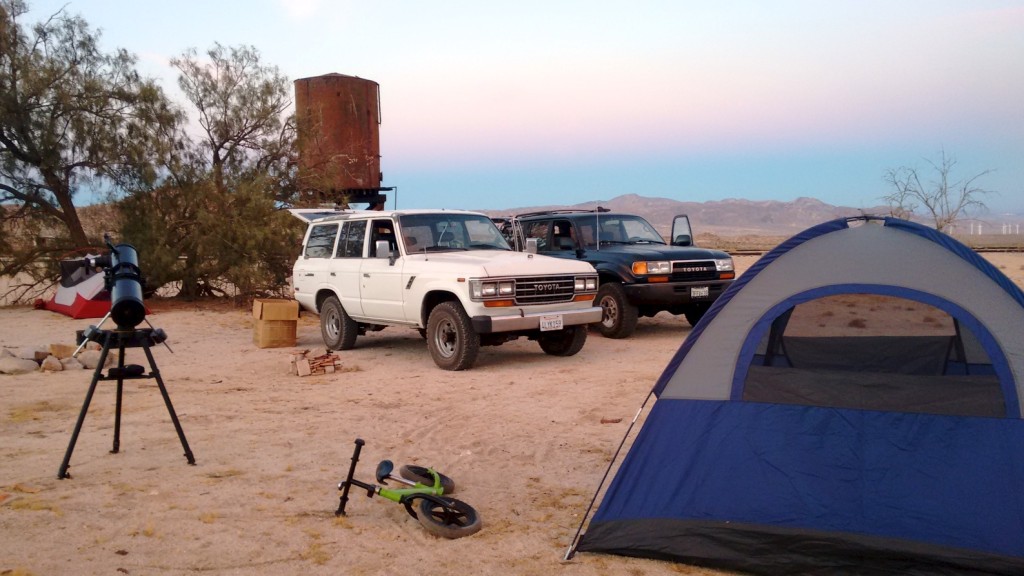 We slept well, no coyotes this time, but lots of night-time off-road traffic with their super bright lights. The other guys didn't get much sleep due to a midnight pee-related incident.
The highlight of the trip was seeing all the kids run wild and play in the space and freedom of the desert. Magical!
On the way out the following day, we tried some more challenging trails and I was able to get our truck stuck with a front wheel in the air and a back wheel spinning deeper into a sandy bit. Hoping to fix this soon with some air lockers from Opposite Lock Ferntree Gully (or maybe somewhere local 🙂 ).