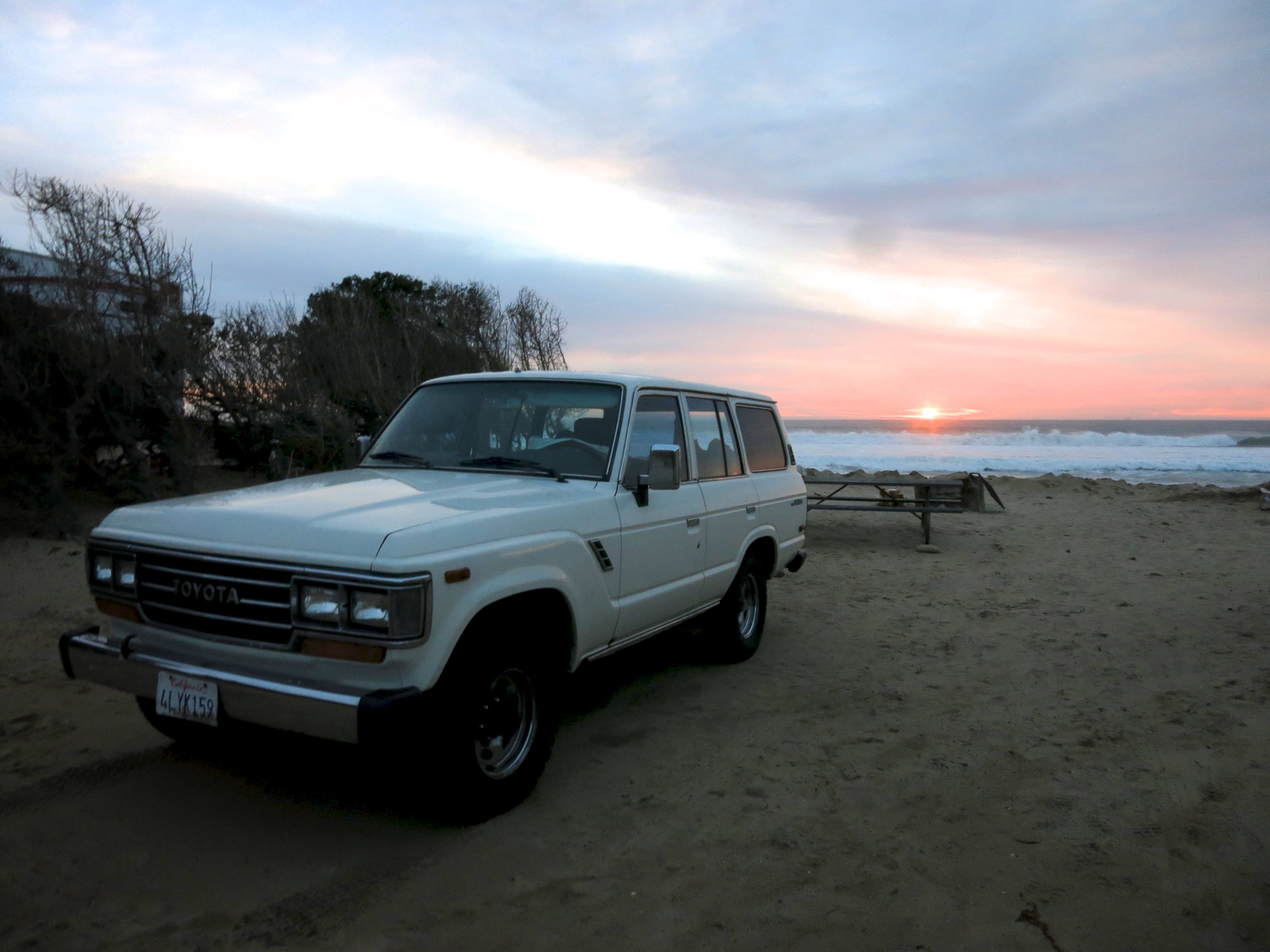 Posted on February 1, 2016
Jalama Beach and SpaceX launch
We've been following SpaceX from home, watching their launches and landing attempts live whenever possible on the computer. They're normally launched from Cape Canaveral in Florida, so when we heard that the launch of the Jason-3, a NASA / NOAA satellite, would take place from Vandenberg Air Force Base here in California we decided to go check it out.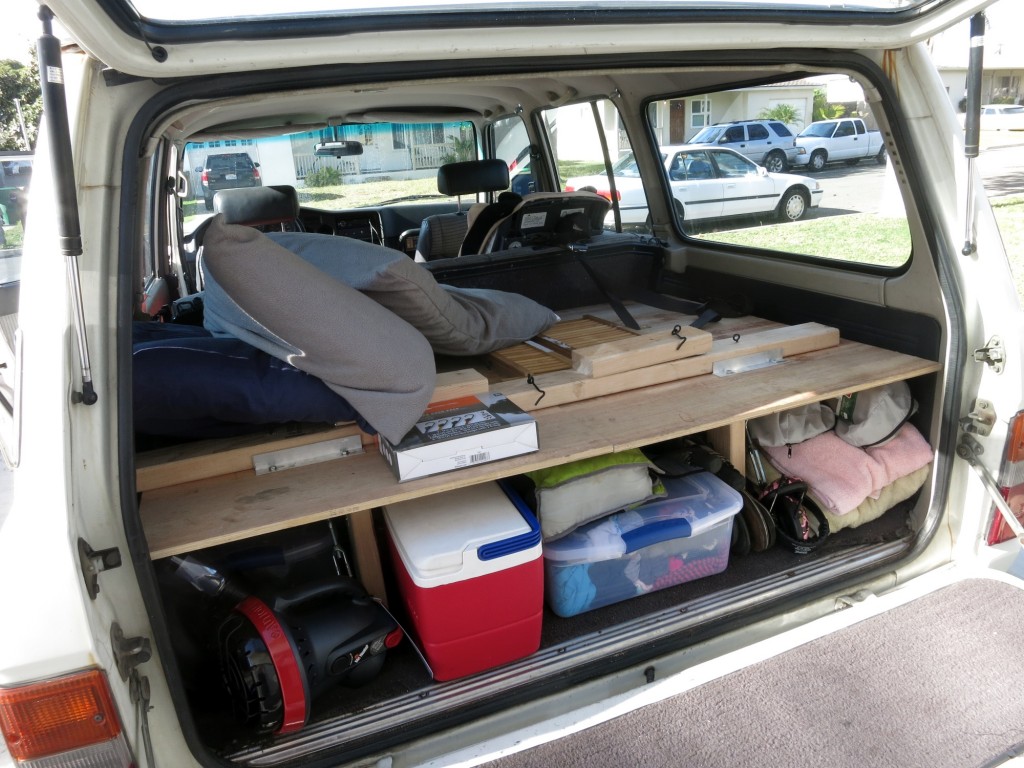 Along the border of the base there is a pretty famous campground called Jalama Beach County Park. Somehow we managed a reservation to one of the campsites literally on the beach, with a front-row view of the ocean!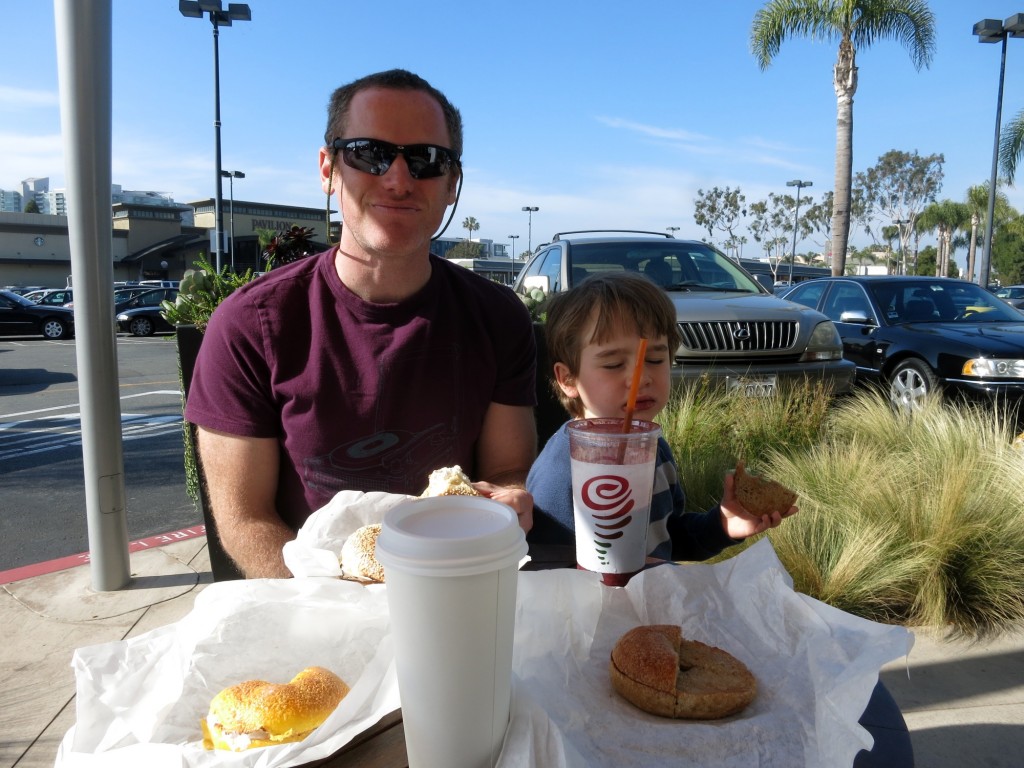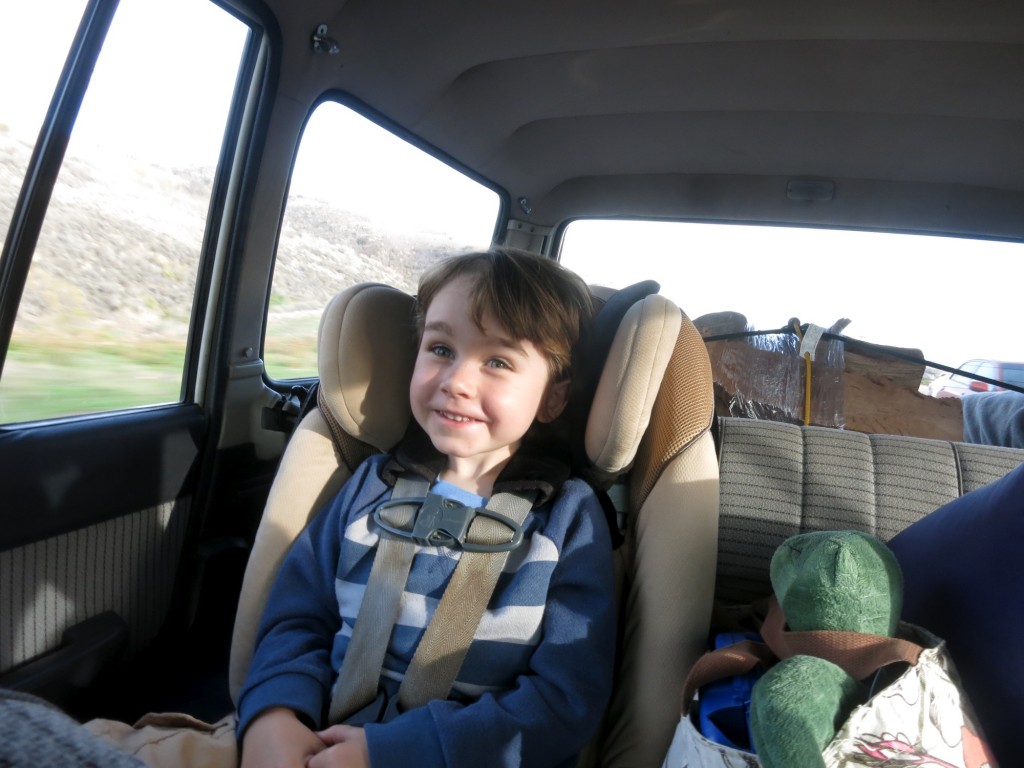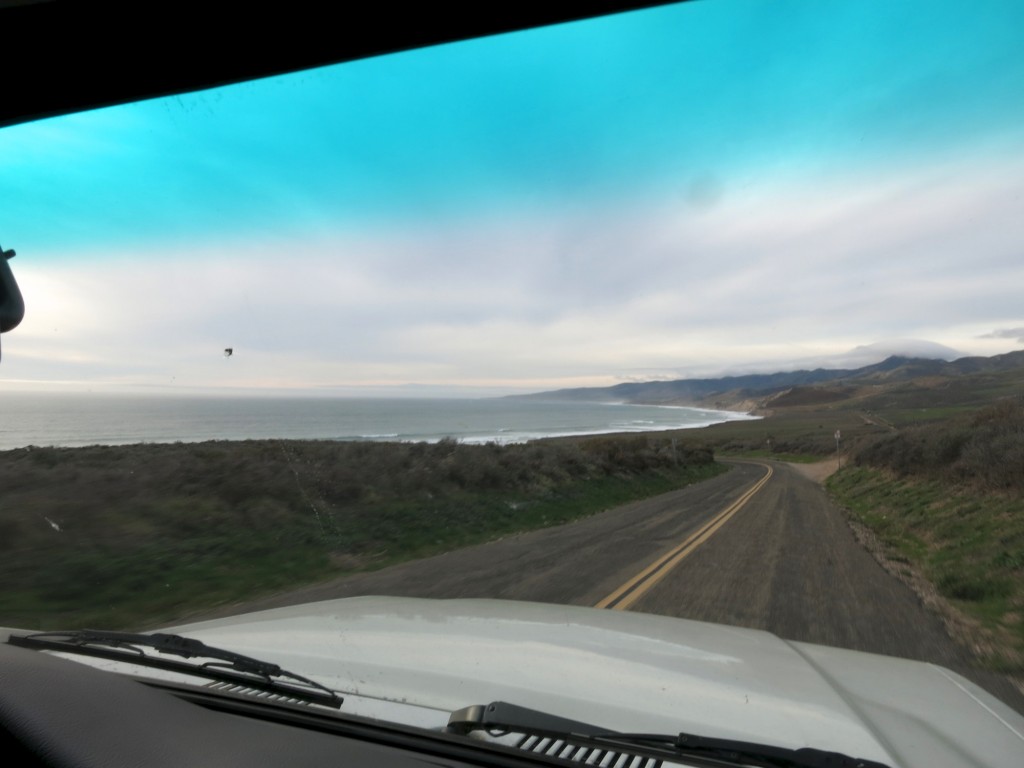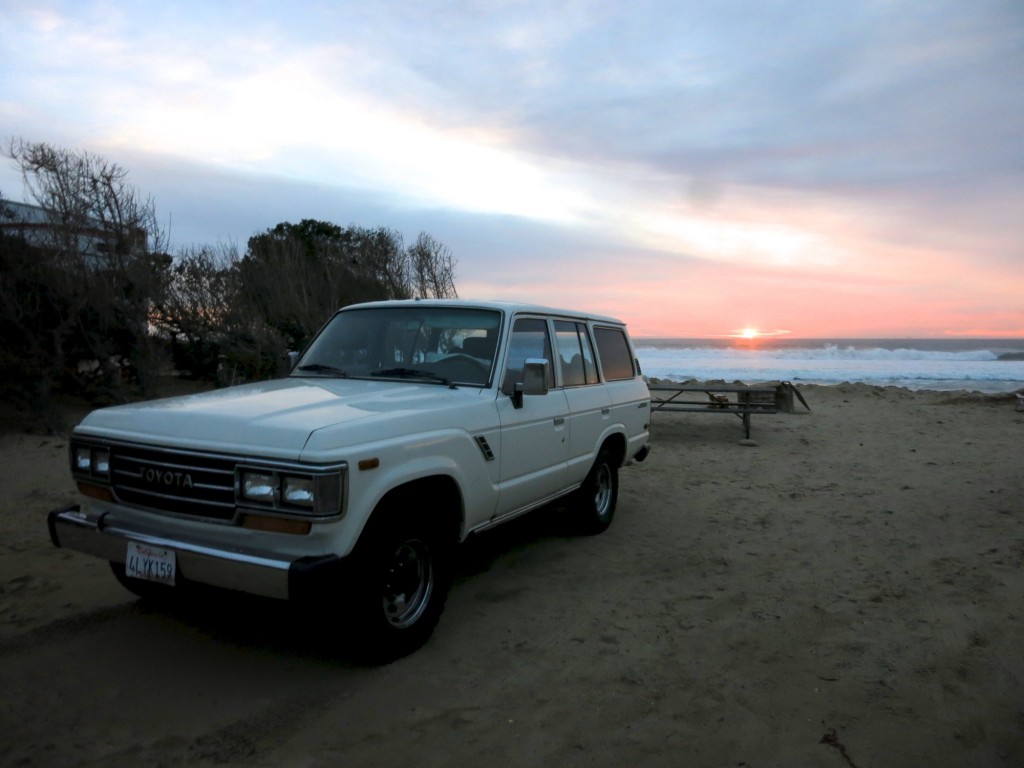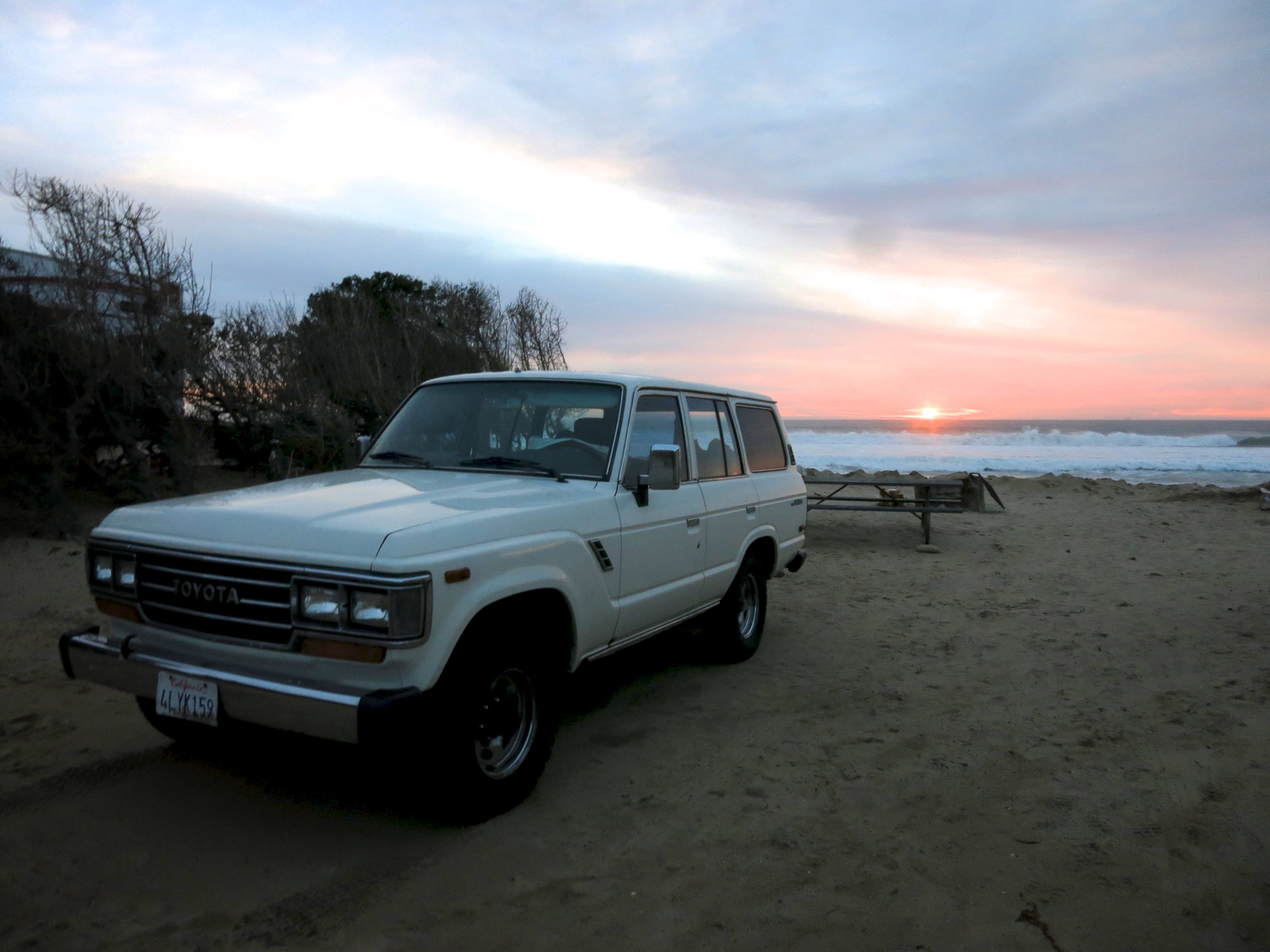 The Davidson family planned on staying in the nearby Motel 6, and we were all going to gather at our campsite for dinner of famous Jalama Beach hamburgers followed by dessert of roasted marshmallows and 'smores. But the store was closing at 5:30pm and they were still on the road. With no cell reception in the campground, we tried calling on the payphone but didn't manage to get through. So, we all shared the burgers, supplemented with Jess's creation of 'camp nachos' which did not look very appetizing.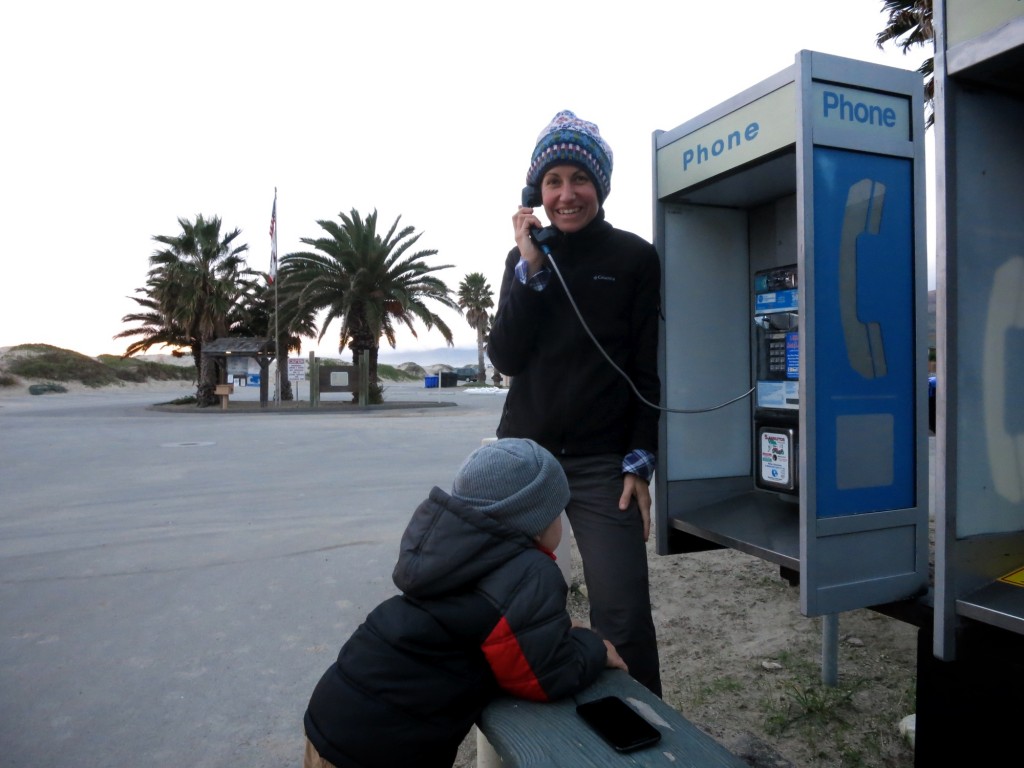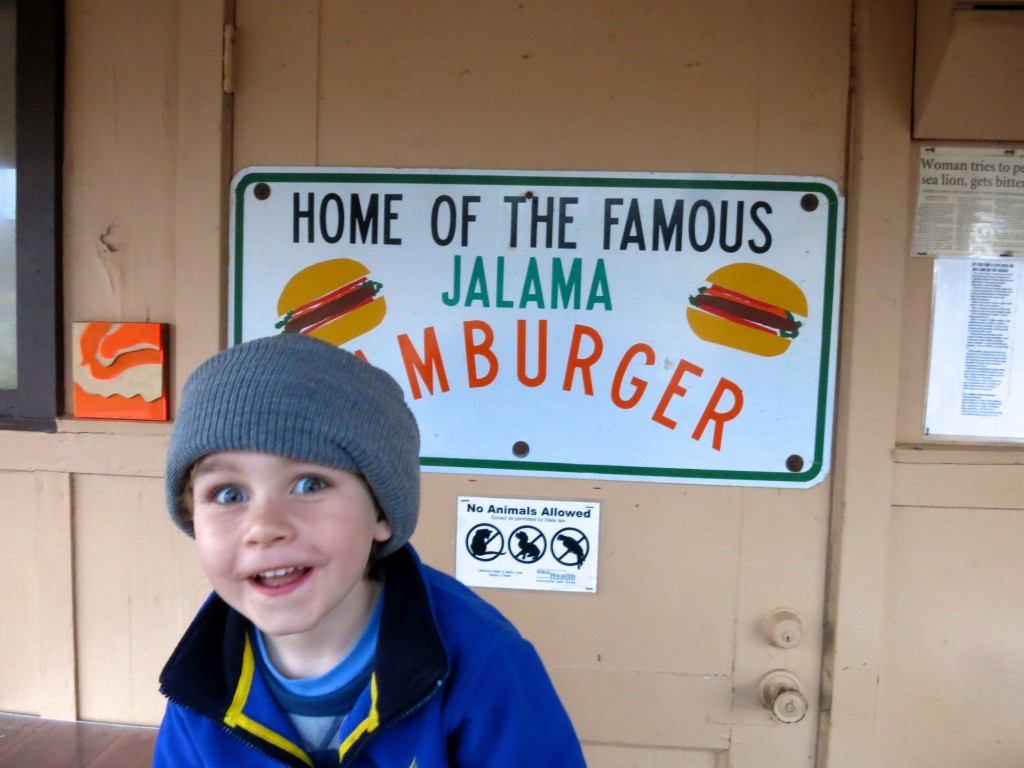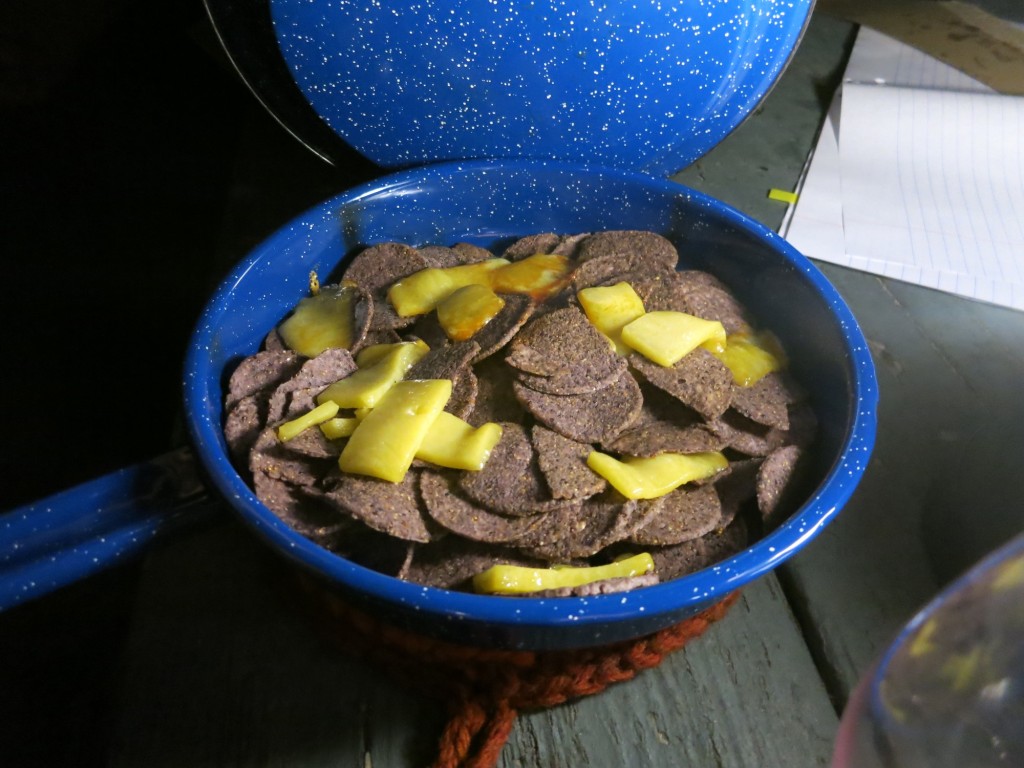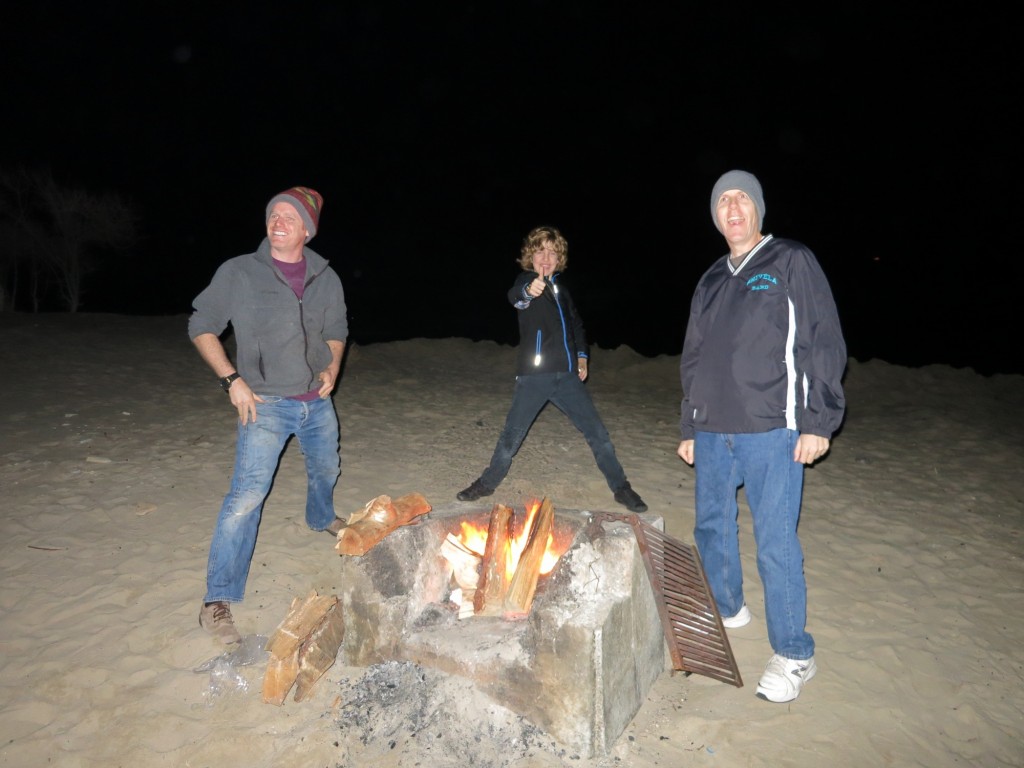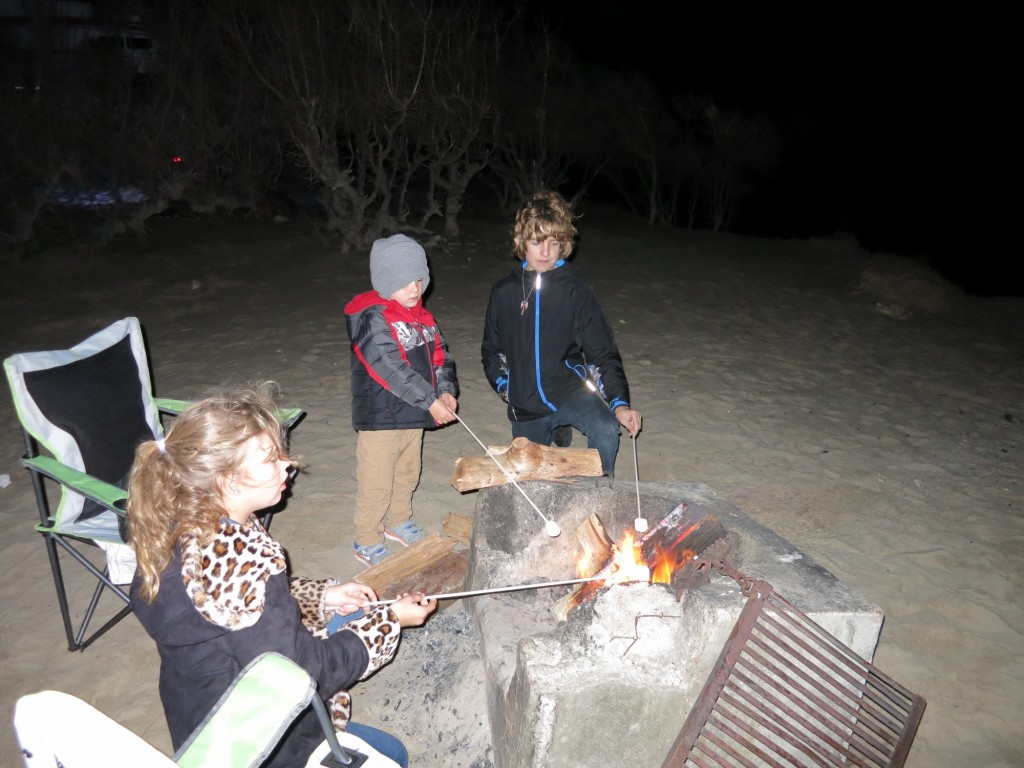 Next morning we rose bright and early (we were kicked out of the campsite at 5am for safety reasons related to the rocket launching a few miles away) and met up with the Davidsons to venture to Renwick Ave, Lompoc, the closest and best point to view the launch. Only problem was the thick, blanketing fog. Visibility was zero!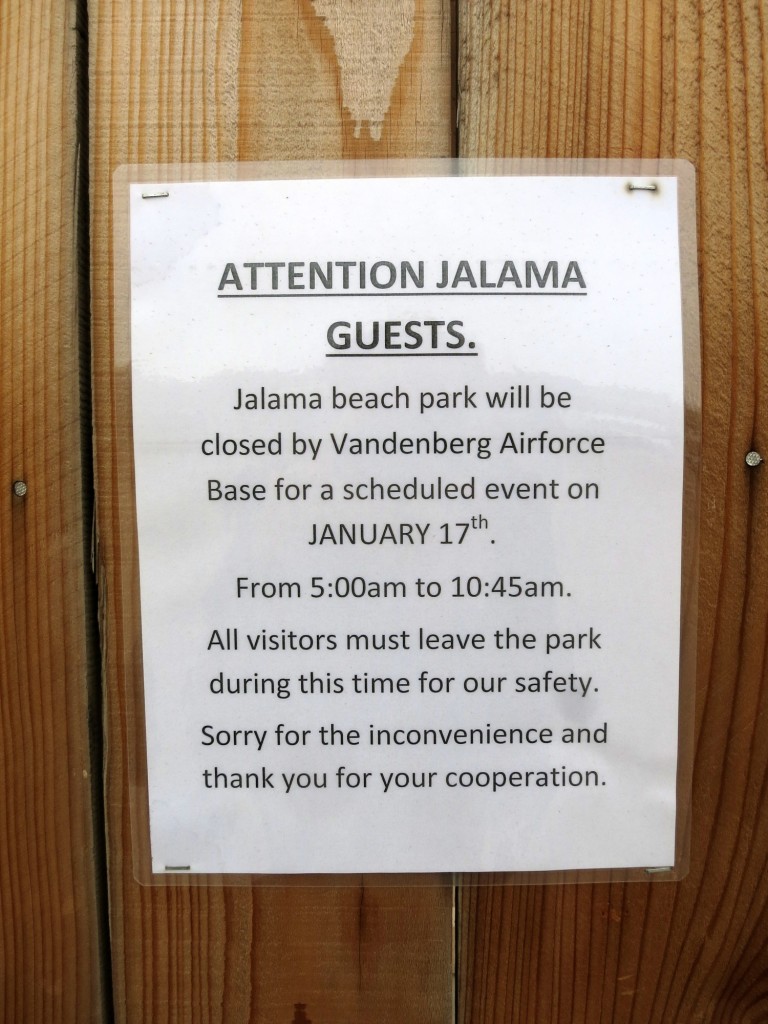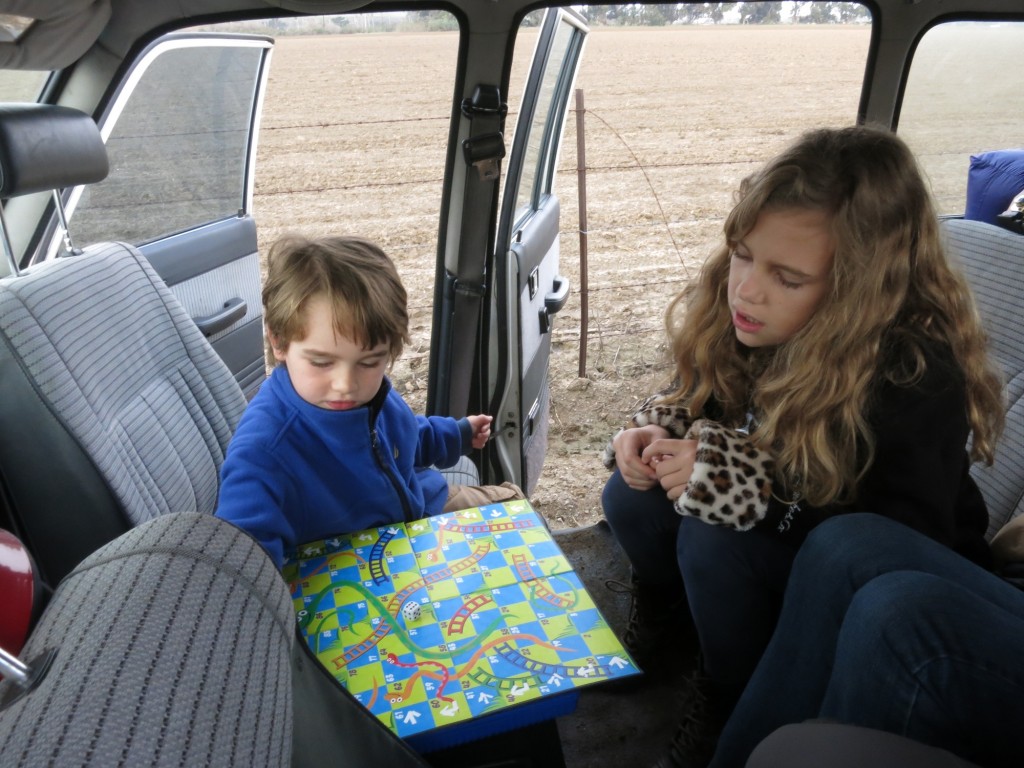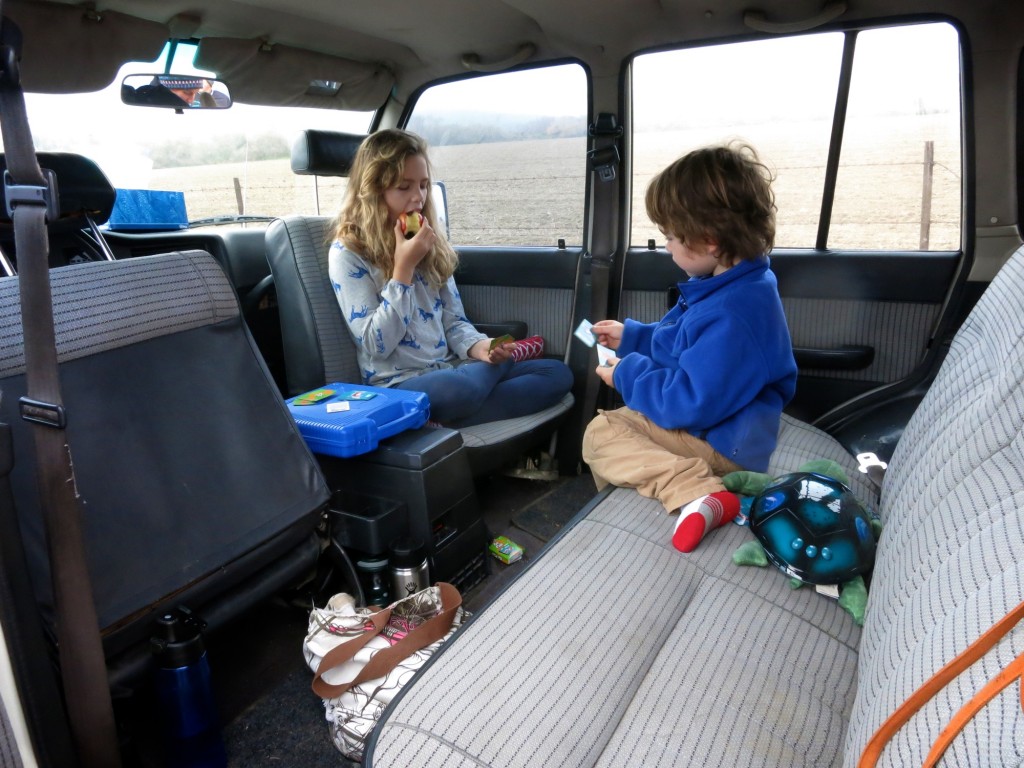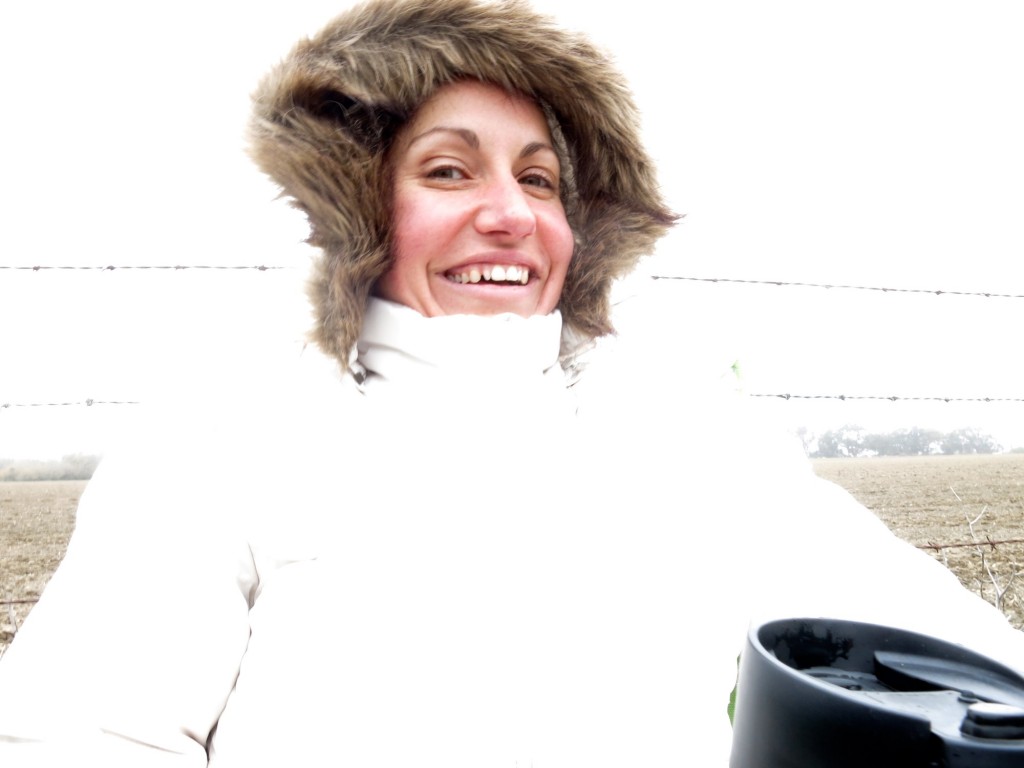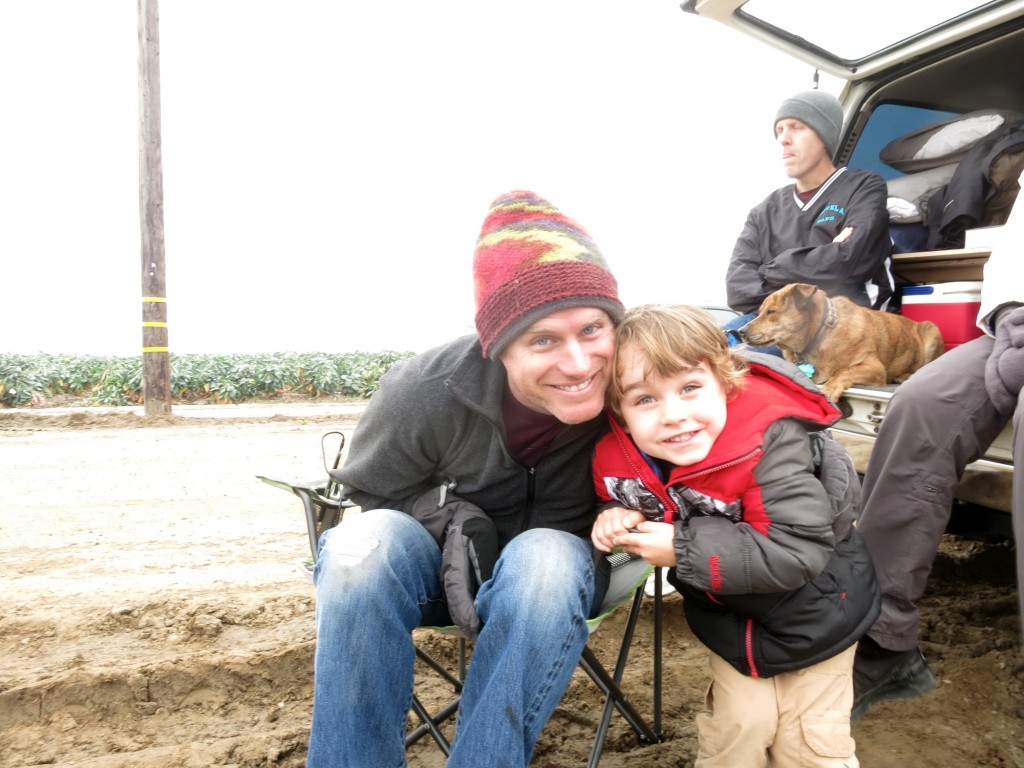 When we arrived there were only a couple of other cars in the area and a guy ploughing a field. By 'T minus zero' there must have been thousands of people there. The sound of the rocket was impressively loud and dramatic even if we didn't see anything but fog. Sadly, the landing attempt was foiled as one of the Falcon 9 first stage's legs didn't lock into its extended position. The rocket collapsed and performed a RUD (Rapid Unscheduled Disassembly).
We headed back to the campsite for grilled cheese sandwiches and 'smores, and had an enjoyable remainder of the trip.